What I Noticed…in Santa Cruz
SEX
A young man stood watch at the hotel pool. In his employee uniform, he checked passes with a no nonsense expression. A book lay open in front of him and he kept his hand on the page so as not to lose his place.
"Anything interesting?" I motioned to the book as I walked past on my way out of the pool area.
"Yeah," he said, his serious face turning shy. "It's a history of sex." He flipped the book over so I could see the cover. Sex at Dawn.
"Wow," I laughed in surprise. I was not expecting that. "Sounds really interesting."
"Yeah," he agreed, warming up now. "There's history and philosophy. Really interesting."
I took a chance. "Learning anything new?"
"Well," he said blushing. "I'm learning all about penises." We both laughed.
He was sweet and generous to answer my questions so honestly and I would have loved to stay and lean into the conversation. But I didn't want to press my luck.
"Just goes to show there's always more to learn!" I waved cheerfully as I headed toward the exit. "Have a great night."
---
ROMANCE
I watched as a man on the beach below my balcony carefully drew in the sand. With a rake and a broom, he carved out messages to hotel guests.
Happy 25th Anniversary Sandra.
Happy 50th Birthday Sheila
Today, I watched him painstakingly write out:
Cutter, will you marry me?
Comma and all.
This man is clearly a master at his craft. He's deliberate, careful, undistracted by other beach goers. When he's done writing, he sprays the letters with water so it stays dark against the sand.
The messages are enclosed in hearts. Huge, clean, defined hearts which he carefully backs out of while brushing away his footprints when he's done.
A master.
When I returned from dinner a few hours later, there was an additional message in the sand.
Yes!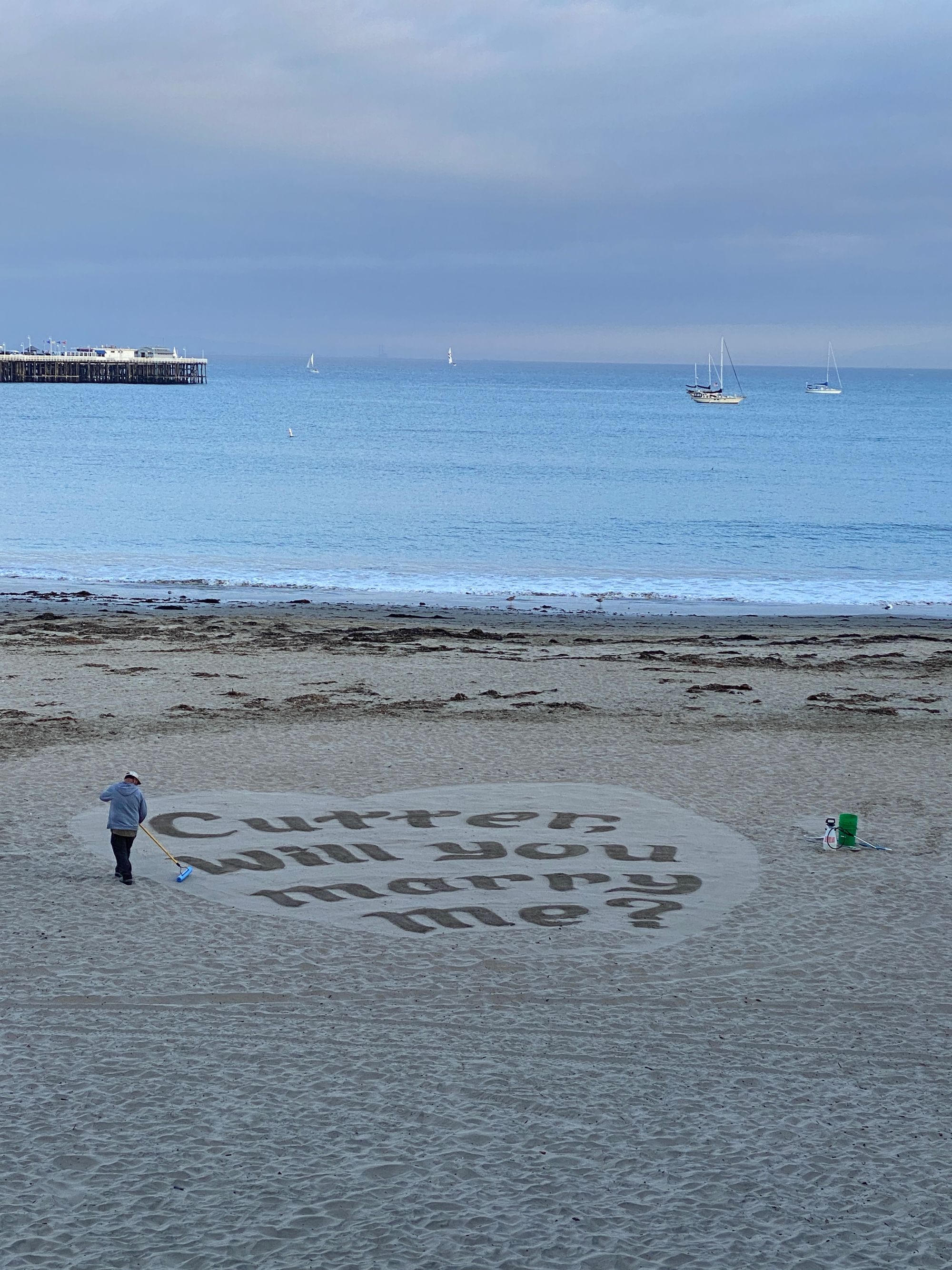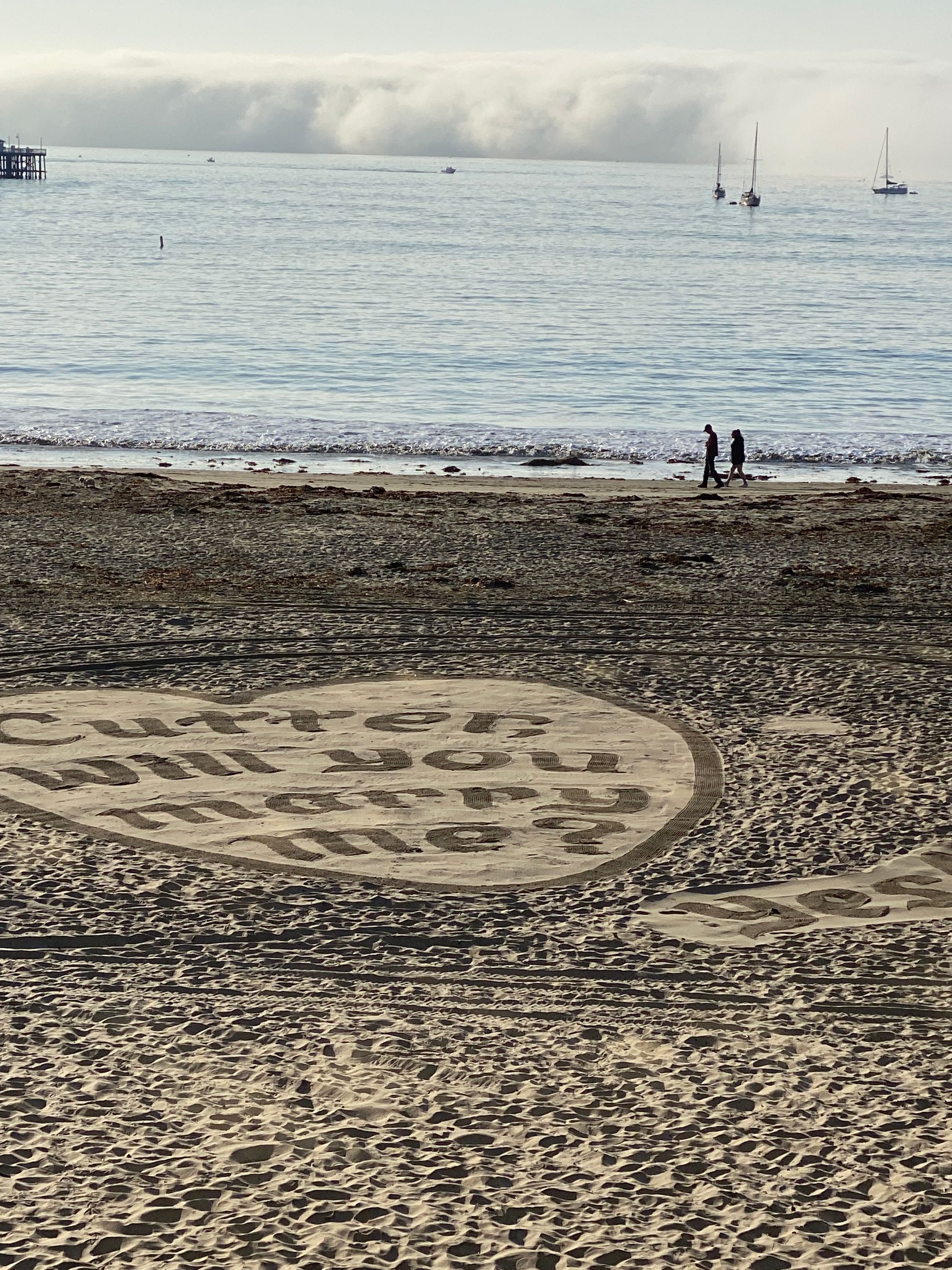 ---
LOVE
My husband and I stopped by the Henry Cowell State Park on our way home from Santa Cruz.
We took in the towering redwoods surrounding us.
I pointed out what looked like one huge tree with a grove at its base. We walked toward it.
"It's actually two trees leaning against each other," he said looking up toward the tree tops.
"Just like us," I smiled up at him. "Two strong trees leaning against each other.