Stories
Take Flight
Put your work into the world.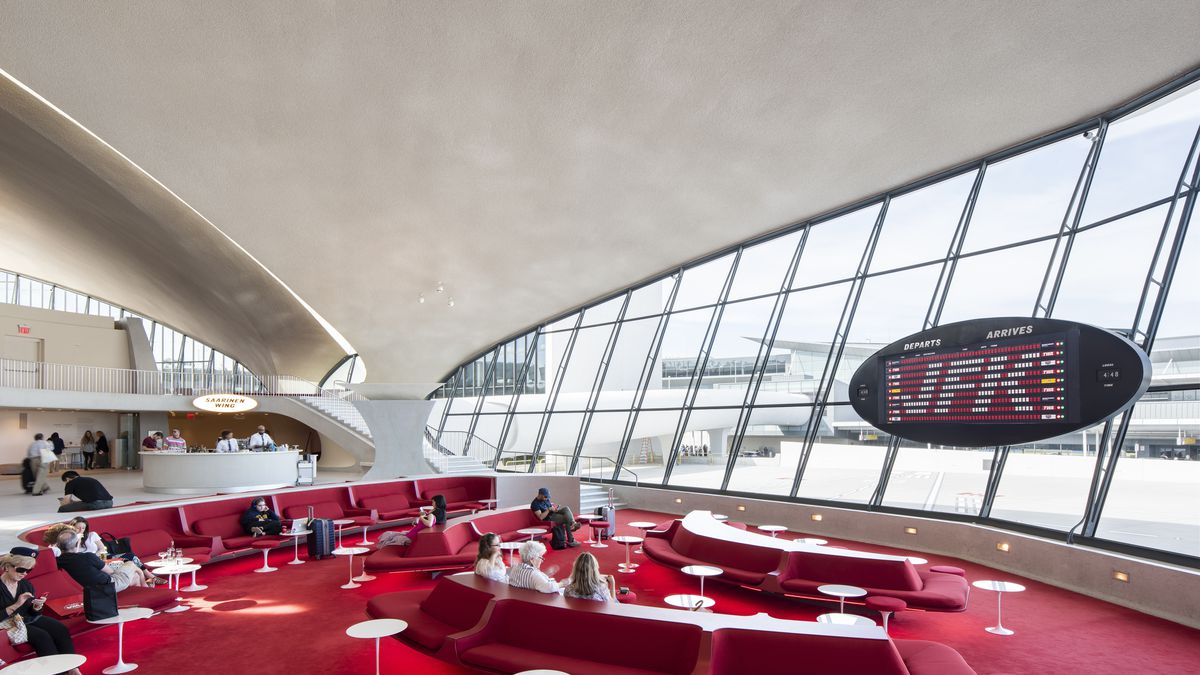 My husband was traveling home this weekend and had a long layover at JFK. He told me he had lots of work to catch up on but wasn't getting good wifi at the airport.
I suggested he try the TWA Hotel.
Eero Saarinen's brilliantly designed TWA terminal was closed in 2001 but was immaculately renovated and re-opened in 2017 as a hotel. My father worked with Eero Saarinen - and on the original TWA project - but I hadn't had a chance to see the terminal in its new form.
My husband sent photos as he marveled at the gorgeous space (and terrific wifi).
One of the photos described how the terminal was functionally obsolete from the moment it opened. During the 3 years of construction, aviation had changed and the terminal no longer met those needs. In fact, travel changed so much in the ensuing years that much of the original design had to be altered and modified.
The photo got me thinking about putting my own work into the world.
I'd been hesitating to put tangible work into the world because it may not be relevant.
Or timely. Or effective. Or perfect.
But the photo reminded me that my expectations are not the point. The point is to put the work into the world.
Some one, at some point, will pick it up when they need it.
And I don't need to be around for that moment.
Eero died in 1961 and didn't see the majority of his best-known designs in person. My father, who took over completion of the terminal, died in 2019 and hadn't seen the renovated space.
The point is not that those who design the work see its completion (although I'm sure they would have preferred it). The point is that the work is in the world for others who need it to pick it up - when they're ready.
https://ny.curbed.com/2019/7/23/20696897/twa-hotel-jfk-airport-new-york-history-preservation